MEMORIALS AT COLNEY

"•The memorial service was beautiful and made a sad day a very beautiful day. A day I will remember for the rest of my life!"
Memorials at GreenAcres Colney
Memorial services can help you put aside time to celebrate the life of the person you love. It's an event that brings family and friends together to share memories and support each other. And no matter what you have in mind, we can help you make it a perfect event to honour the memory of your loved one. Our team are very creative, so if you're looking for ideas, please don't hesitate to ask us for help.
Our Park has a Service Hall with its own unique character. The atmosphere is created by a combination of music and lighting, and each building is set within a beautiful environment.
Your Options for Memorials
There are a number of ways to create a fitting tribute to the person you love. Contact us to arrange a tour of the Park, and we can discuss the options available in more detail.
Please ask us for more information about these options:
Ash scattering                                                                 Prices from £245
Our Park has designated communal areas for the scattering of ashes. The memorial options in these areas vary. A plaque may be purchased for an additional fee. Details of this fee are available.
There are so many ways in which you might want to remember a loved one, and as with the funeral, this service is completely personal. For instance, you can choose to inter the ashes of your loved one around an old English oak or an established pine tree. We have many options to choose from to commemorate someone special.
Sponsored memorial                                                     
Prices from £65
We offer a range of sponsored memorials throughout the Park, which you can personalise with an inscription and motif. Memorialise your loved one in the beauty of the outdoors and feel close to them whenever you visit the Park. Available on a three-year sponsorship which can be renewed. Our bird boxes are currently unavailable.
Choose from a beautifully designed range of ashes urns and caskets which are made from fully biodegradable materials.
In the woodland area of our Park, full burials and ashes graves may be marked with a single wooden post. We offer different styles of posts to suit your requirement. Please speak to a member of our team of specialists for further details.
Relive happy times and create a long-lasting memory of your loved one with an entry into our Book of Remembrance. 
Prestige memorial options
Our prestige options offer a greater degree of privacy and exclusivity and can be used by families as a place where more than one member of the family can be laid to rest together. Options, which vary in nature, can include: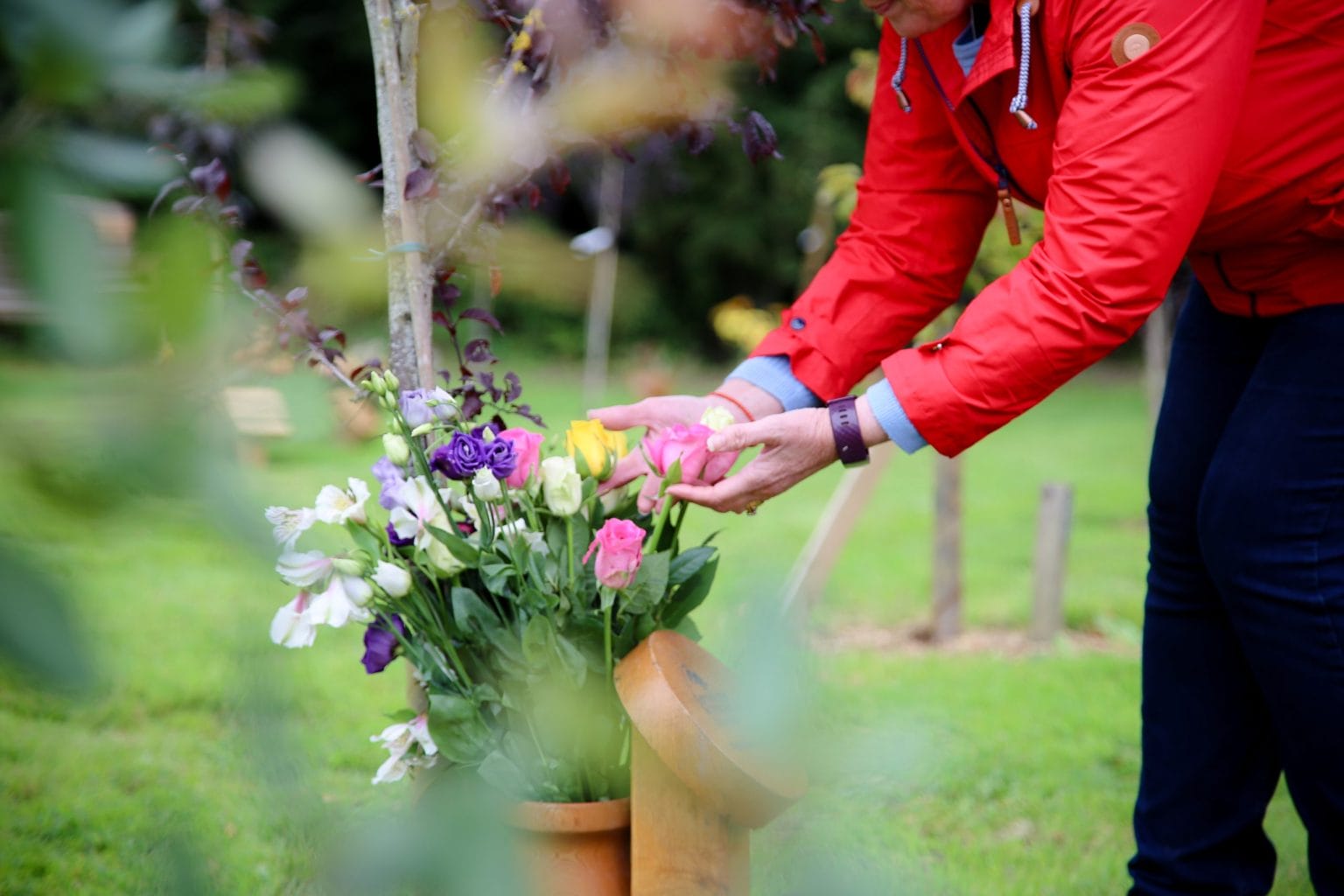 A Living Memorial Tree creates a legacy for your loved one. A carefully selected sapling tree is planted with the ashes scattered within the root-ball. Two additional family ashes may be scattered around the tree in future years to create a family tribute.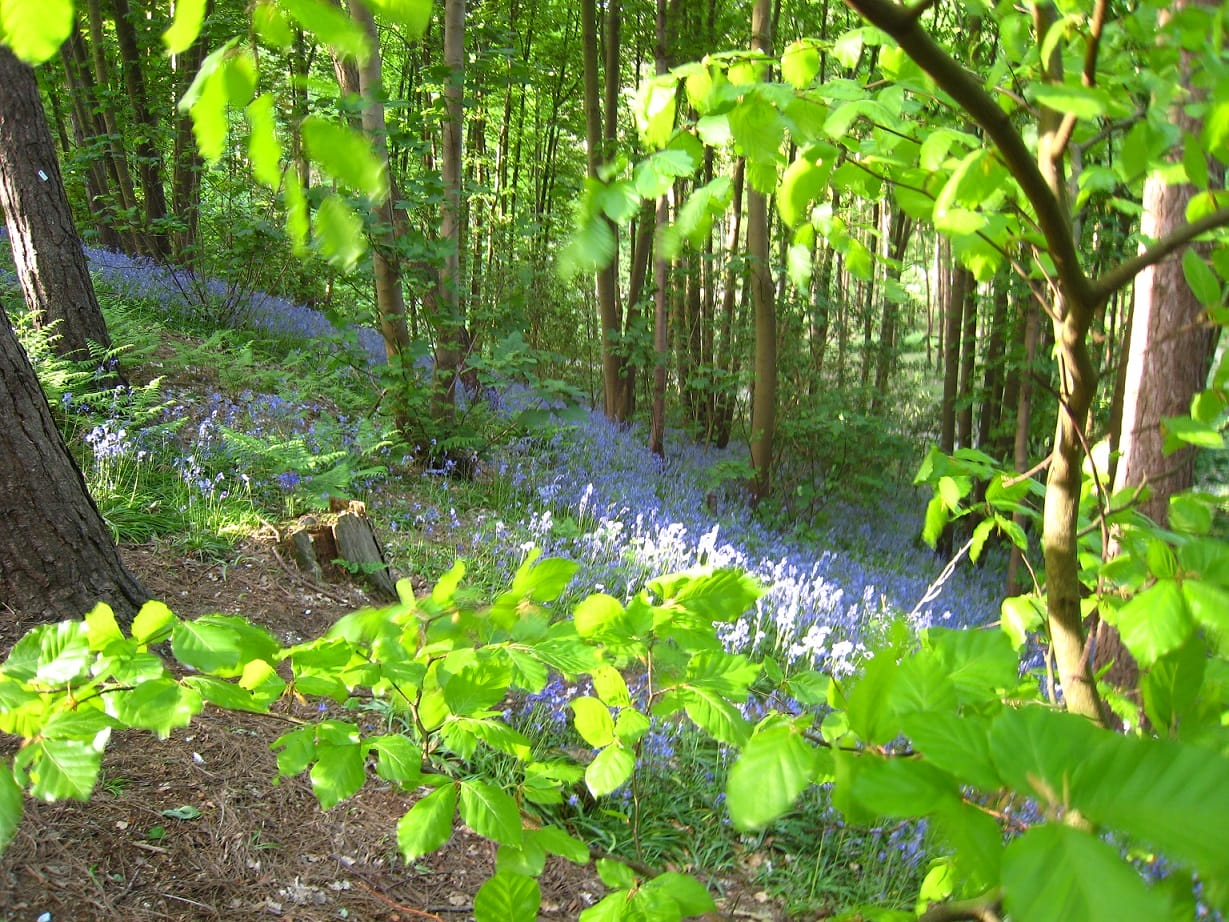 Family Tree                                                                     
Price from £11,195
A Family Tree is a carefully selected established tree with space for a number of ash interments. This could be a blossom or fruit tree native to the Park. These trees are a special way to remember loved ones and atre often selected for the love of the tree itself. 
Bordered by a low wall created by natural wooden logs, a Woodland Glade offers a unique and dedicated place for you to connect with your loved one for years to come.
The Woodland Bay is a beautiful space created by nature between the foliage of the Park. The  interment plot is marked by the natural environment and carefully placed moss logs, blending your loved one's resting place into the Park's peaceful surroundings. *Coming soon.
Surrounded by carefully chosen hedging plants and closed with your own ornate gate, our manicured Private Gardens provide you with a space for peace and privacy, allowing you to reflect in a special environment for many years to come. Our Private Gardens are designed to accommodate a number of ashes. *Coming soon.