Losing a father or father figure
May 17, 2021
For many people, a father or father figure may represent strength, stability, security and support. Maybe they were a great source of humour, joy or wisdom – a mentor and role model. The flip side of a father's aura of strength and dependability means it might be hard to get close to him in an emotional sense. But whatever the nature of your relationship, a father figure is likely to have a huge impact on your life, shaping your choices and informing your character.
So, when a father dies, the hole that leaves in our lives can hollow us out and leave us feeling an enormous range of emotions. For some, that can range from deep sadness to vulnerability, and even a sense of unfinished business, depending on the nature of our relationship and the circumstances of his passing.
That's why we feel so strongly at GreenAcres about supporting you to say that last goodbye, and to create a lasting memorial, in the way you want to. With a service, send off and celebration of life that is unique to you and your father. Maybe you never discussed what he wanted to happen after his death – but it's likely you'll have a good idea of how he'd like to be remembered. Our skilled and knowledgeable customer service advisors can support you to explore all the options, helping you create something that's just right. A service that's unique to him and a tranquil resting place where you can return, reflect, remember, and reconnect in peace.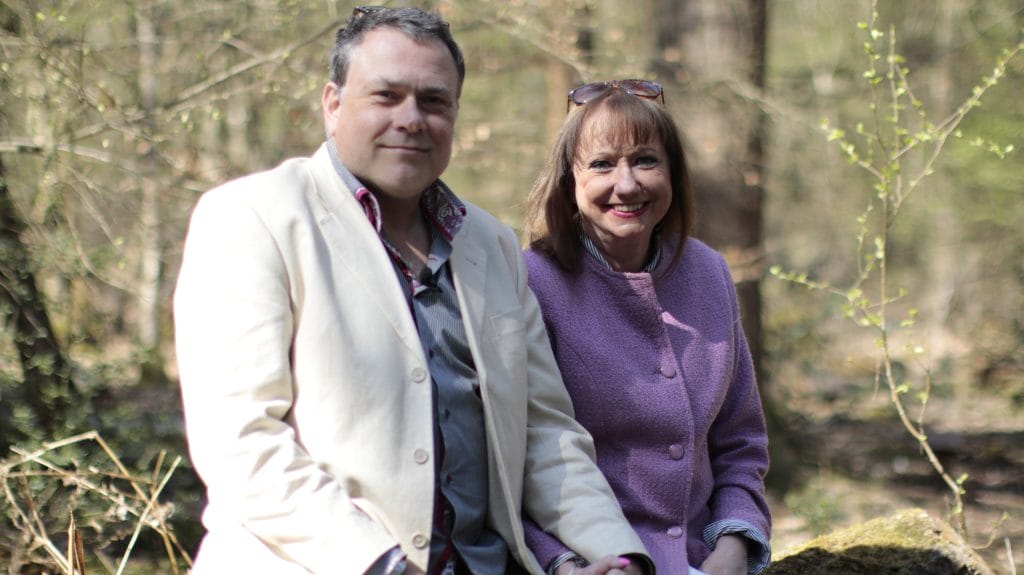 Sudden, unexpected loss affects how you grieve
People lose their loved ones in different phases of their lives and no matter how expected or unexpected the death is – it hurts.
Laraine's dad, Sid, died prematurely when his grandson Ryan was just a few months old. She describes the experience as "shockingly harsh, cold and traumatic" – so much so that she felt unable to grieve properly and hasn't felt able to visit his final resting place as often as she would have liked.
In contrast, David's dad – thanks in large part to his mum's forward planning – was able to visit the place he would be laid to rest: a shared plot in peaceful surroundings that he and his wife had chosen together.
"The GreenAcres team made my dad feel so special when he visited," says David. "That meant a huge amount to him – as did the idea of being laid to rest in a natural woodland environment."
Laraine agrees: "David's dad was blown away by his visit. We know that in the final stages of his life, he was comforted by the fact he would be here, with the love of his life."
"We can't thank GreenAcres enough – from start to finish, everyone has been so compassionate. They listen to you and seem to share your grief. And they help you navigate that journey when you don't really understand how to do it yourself. They took so much pressure off at a time of such massive grief. It's been a beautiful experience, compared to what we went through with my dad.
The bond that you miss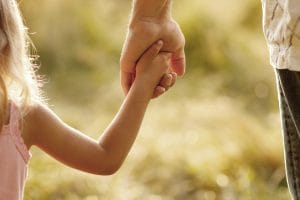 "My father was my inspiration, says Laraine. "I absolutely adored him – he was such a special person. After he died, I couldn't move on."
---
Grieving
"In the space between his death and his funeral, I felt I was in a vacuum. I couldn't grieve, but if I smiled or laughed, I felt disrespectful. If people I passed in the street smiled or laughed, it made me feel angry. I'd find myself thinking 'why are you smiling?'
Special occasions
"I used to buy the Father's Day cards for both our dads. But after my dad died, I found I simply couldn't buy a card for David's dad anymore. It just hurt too much that I couldn't buy one for my dad too.
"The first anniversary of everything after losing a parent is horrendous. But time does help."
This Father's Day will be the first for David without his dad.
"If I think too much about it, I know it's going to hurt. For me, it's the small things as much as the special occasions that are the triggers; the sound of the engine in my car, driving past a garden centre or a Costa – places, sounds and things that remind us.
Losing a loved one during the pandemic
"With my dad, we had so long to prepare. Although we couldn't see him because of Covid, we knew he was safe and in a loving environment. And we were able to say goodbye, although so many people couldn't. We knew he was at peace."
David's dad's funeral was recorded, partly so that people unable to attend in person due to Covid restrictions could see it, but the added benefit has been that David can watch it whenever he chooses, which he says has really helped him through his grieving.
"I've watched the video of my dad's funeral a lot – it's helped. I see and hear things I hadn't grasped on the day.
Revisiting memories
Sometimes revisiting memories, looking through photographs, talking about the person you've lost, can help you along your bereavement journey.
"We also found photos of my dad, from his time in the army, posing with a motorbike – looking so cool!" says David. "He was a very private man, and it was tough realising there were so many bits of his life I didn't know much about.
"Dad was my hero – I thought he walked on water. But we didn't really do stuff together.
"I think the way families interact has changed through time. As a father myself, my relationship with Ryan is quite different to the one I had with my dad. I want to give Ryan opportunities to learn and develop – but also be his friend. He's 25 now and we play golf together, go skiing together, drink beers together. We have a fantastic relationship – he's a top geezer and I'd trust him to the end of the world."
Finding a fitting memorial
Sometime this summer, David plans to lay his father's ashes to rest in the shared plot that his parents chose.
Sometimes finding the right memorial for your loved one can be soothing. Some people find peace in visiting the memorial, whether it's just sitting nearby and reading a book, spending time keeping your memorial neat and tidy, or simply reflecting on happy memories. Talking can help too – whether you're sharing what's on your mind with your loved one or having a chat with someone else who is visiting or working at the Park.
"It'll be a private, family service – just me, Laraine and the two kids," David says.
Everyone's feelings, needs and wishes are unique, and everybody's bereavement journey is different. Places like GreenAcres recognise this and support you to plan and create the perfect service, burial and lasting memorial for you and your family.
Here are some resources that might help you, or someone you know, who is dealing with the loss of a father figure.
Supporting children through loss
Losing a father or father figure is hard for anyone, irrespective of their age. But if a father dies when his children are still young, this can add an additional layer of complexity to the emotions felt by those he leaves behind. His surviving partner may not feel able to succumb to their own need to grieve because of their worries and fears for their children's feelings. His children might not want to discuss how they feel for fear of upsetting their mother or other family members. It's important for everyone involved to find the support they need to explore their emotions and cope with their grief.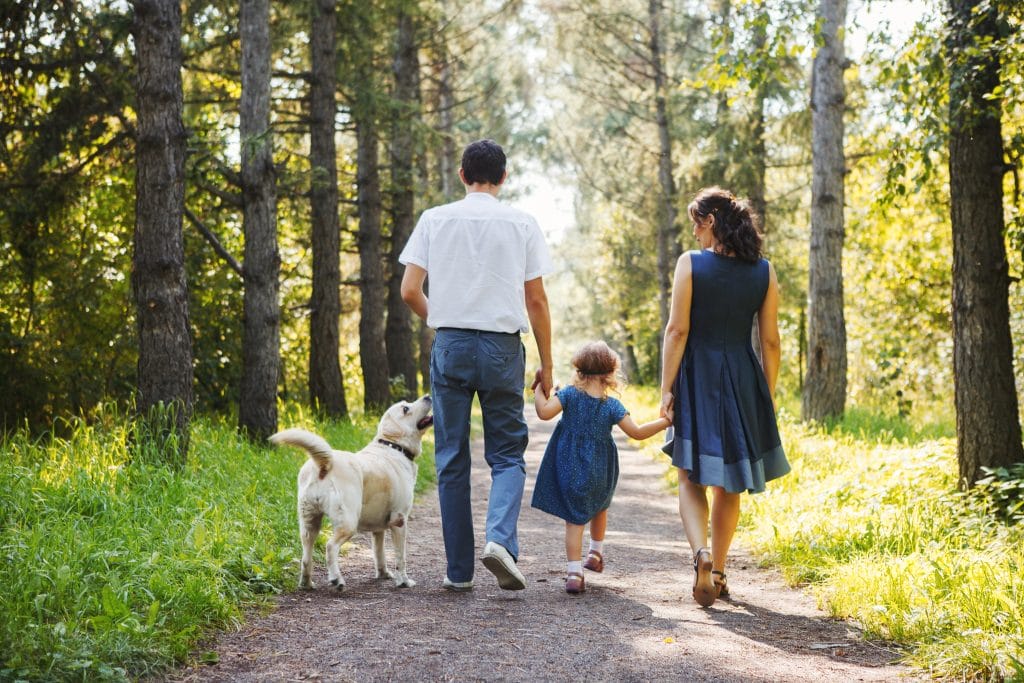 As well as dealing with the rawness of their grief when they lose their father, children and young people are likely to go through the grieving process again and in different ways as they grow up. Family events like holidays, anniversaries or house moves can trigger grief. As can milestones such as learning to drive, graduation, a successful job interview, getting married, buying a house.
If a father dies young following an illness, he might have had chance to write letters for his loved ones. Some fathers have put their thoughts and feelings on paper and asked family members to keep them safe until the relevant time. Creating a legacy of loving letters expressing pride and support, to be read upon reaching an important milestone, can help young people feel their father is still part of their life journey. This can be particularly effective for families where children are too young to have frank discussions with their dad about death and dying. Creating a memory box together can help a younger child too.
Men's health matters
One of the problems associated with the traditional, patriarchal model of strength is a reluctance to face mortality and a sense that emotions – especially those deemed to be negative or 'weak' – should be suppressed. In simple terms, that means fathers have historically put themselves at risk of health problems because they've been unwilling to acknowledge or seek help for any physical or mental health issues.
Whilst it's reassuring to read that men are now as willing as women to approach their GP if they feel worried or low, and that they are three times more likely to see a therapist than they were a decade ago, suicide remains the main cause of death in men under the age of 45 in the UK. And the number of men who have suicidal thoughts when feeling worried or low has doubled since 2009.
We've pulled together some resources, many of which are designed specifically to support men when they're feeling worried, isolated, or out of control. Reaching out for help takes courage, and strength. Please don't hesitate.
Have the conversation
David and Laraine talk about 'having the conversation' with their kids – and David recalls how hard he found it when his mum broached 'the conversation'. But he's very glad she did.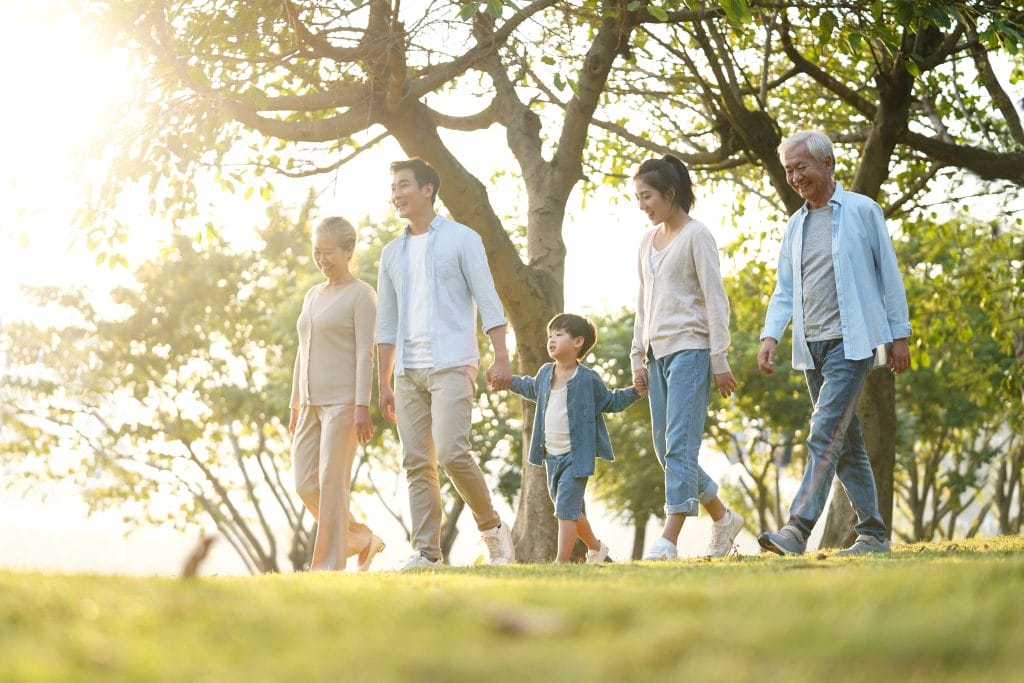 At GreenAcres, we're here to help you have that conversation with the people you care about. No matter how much talking and planning you do, you can never be fully prepared for how you might feel when your father passes away. But you can take steps to make things easier for you, your father, and your whole family. Talking about what he'd like to happen should he become ill or incapacitated; discussing his preferences for his funeral and the legacy he'd like to leave. Discussing death and dying with your family and close friends frees you up to enjoy fully the precious time you have together to appreciate special moments and make happy memories.
Look into Lasting Power of Attorney – you can nominate a person or people you trust to take responsibility for your health and welfare and your property and financial affairs should you become unable to do so yourself.

Make a will – to ensure your estate can be distributed as you wish after your death. This means you can provide financially for your loved ones and support them on an emotional level too, because they'll know exactly what you want to happen.

Discuss your funeral and final resting place – if your family or friends know what you'd like to happen, they can carry out your wishes. This could be whether you want to be buried or cremated, the type of service you'd like, right down to the details of who's invited, what they should wear, where they'll sit and what food will be served if you wish! Talk about your final resting place too. For example, at GreenAcres you can choose a remote plot near the woodland or wildflower meadow – or a plot closer to the hub of the Park where more people will tend to congregate. It can be nice to discuss this with your family because your choices will affect them. Would they like the chance to connect with other people when they visit your resting place? Or is a peaceful, undisturbed spot important to them? Talk to us too about all the options open to you – whatever you'd like, we'll do our best to accommodate you.